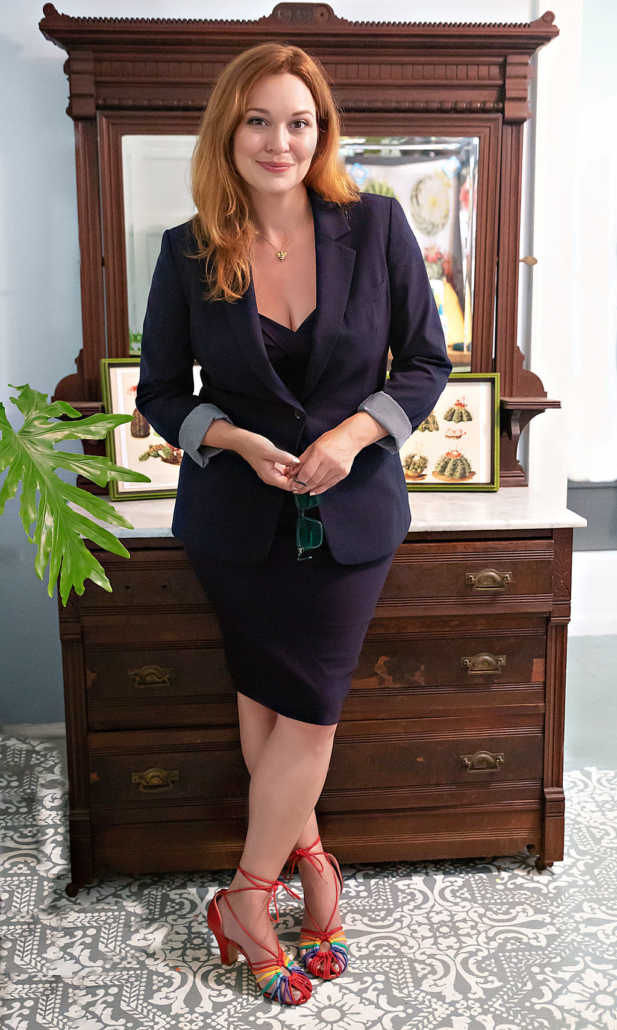 Sarah attended the College of Law at Georgia State University, where she earned a Juris Doctor degree in 2007. During law school, Sarah participated in an externship with the Chief Counsel for Immigration and Customs Enforcement in Atlanta, where she learned how the U.S. government prosecutes individuals in removal proceedings. After Law school, she began working as an associate attorney with The Antonini Law Firm, which became Then Antonini & Cohen Immigration Law Group in 2012. Sarah is a graduate of The University of the South, in Sewanee, Tennessee, where she majored in English and Russian, she became interested in international human rights and the history and causes of migration.
In 2017, Sarah opened her solo practice, Owings Immigration Law, LLC, and within a year she was joined by Hannah MacNorlin, forming Owings MacNorlin, LLC.
Sarah has been involved in immigration advocacy and support efforts at the state and local level throughout her career. She served as a board member for the Georgia Asylum and Immigration Network from 2010 until 2012. Sarah was elected to the executive committee of the Georgia-Alabama Chapter of American Immigration Lawyers Association (AILA) in 2012 and served as the chair of the chapter from 2016-2017, during the initial months of the Trump presidency. That year, Sarah was the recipient of AILA's national advocacy award, in recognition of outstanding efforts in support of AILA's legislative and media advocacy agendas.
In 2017, Sarah was elected to the Board of Governors of the American Immigration Lawyers Association., and she is currently serving her second term on that board as an elected director. Sarah also serves as vice-chair of AILA's national EOIR/ICE liaison committee, and has engaged in local liaison work throughout her career.
Sarah is also a member of the board of Immigrant's List, a political action committee dedicated to promoting reforms of our immigration system, stopping anti-immigrant policies, and electing pro-reform candidates to office.
Sarah has experience in representing foreign nationals in a variety of immigrations proceeding including removal defense, family-based petitions, humanitarian forms on relief, and asylum proceedings. She is frequently asked to speak at continuing legal education programs and to provide commentary to the media on the rapidly changing immigration landscape. In addition to doing a lot of talking about immigration, Sarah takes an active role in addressing crises- including volunteering her time representing foreign nationals who were subject to detention at the airport during the travel ban, to family separation, to the illegal border metering policies in Tijuana, to the expended use of rural private detention centers across the Southeastern United States. She resides in Atlanta and is a member in good standing of the Georgia Bar.
Awards & Honors:
American Immigration Lawyers Association 2017 Advocacy Award
American Immigration Lawyers Association 2017 President's Commendation
2010 Georgia Asylum & Immigration Network Pro-Bono Mentor of the Year